CONTACT INFORMATION
(951) 924-4688 Office
pastor@svlcmoval.net - Pastor Paul
office@svlcmoval.net - Marlayna
___________________________________________________________
We have returned to in-person worship services
with services at 8:00 and 10:45 am.
Please return to church when you feel comfortable.
We are taking steps to maximize a healthy environment,
including temperature checks when you arrive, social distancing, and
masks must be worn. We will not be handing out bulletins or prayer request cards.
We want you to feel comfortable coming back to church, when you are ready.
Our Livestream services are at 8:00 am.
___________________________________________________________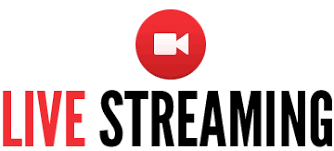 Join Us Live
Sundays at 8:00 am


View at a later time on Facebook



To view recorded LiveStream services click any of the links below.
March 29th / The Showbread - God Fellowships with Sinners
April 5th / Palm Sunday
April 9th / Maundy Thursday
April 10th / Good Friday
April 12th / Easter
April 19 / Second Sunday of Easter
April 26 / Third Sunday of Easter
May 3 / Fourth Sunday of Easter
May 10 / Fifth Sunday of Easter
May 17 / Sixth Sunday of Easter
May 24 / Seventh Sunday of Easter
May 31 / Pentecost Sunday
June 7 / Holy Trinity Sunday
June 14 / Second Sunday after Pentecost
June 21 / Third Sunday after Pentecost
June 28 / Fourth Sunday after Pentecost
July 5 / Fifth Sunday after Pentecost
___________________________________________________________
OFFICE UPDATE
As of 05/25/20:
The Governor has given us the go ahead to return to in-person worship services. We are currently working on ways to help you stay safe if you feel comfortable coming to worship in person. We will have our first service on Sunday, June 7th at 8:00 am and 10:45 am. We will also continue to have our livestream services for those of you who aren't ready to come back to church yet. Please be patient with us as we figure out how to add this to our schedule. More information will be coming soon, detailing all the ins and outs, watch your mail. Please feel free to call the office at any time if you have questions or need help.
As of 04/05/20:
The office will not have regular office hours until Stay-At-Home orders are lifted. Please wear a mask when you are out and about. Easter Blessing on Easter Sunday has been cancelled because of Riverside County Health Department order. Office Emails, phones will be monitored remotely and Marlayna will be in the office for duties that require in-office attention. The school remains closed, but teachers are working on packets and having regular contact with student families.
As of 3/30/20:
The office will be open from 9 am to noon Monday through Friday. Phones and email will continue to be answered remotely outside of these hours, so if you need anything, please contact the office or an Elder. We are here for you! All gatherings will continue to be cancelled until further notice. The school remains closed.
As of 3/20/2020:
The office and school will be closed until the "stay at home" order is lifted. The phones, mail and email will be monitored regularly, so if you need anything, please let us know! You can always call your Elder as well. All gatherings are cancelled until further notice.
As of 3/16/2020
County of Riverside mandate: Office hours are 9 am - 2 pm. All gatherings of 10 or more people are prohibited. Everything on our campus is cancelled if 10 or more people are involved. The church has decided that the facility will be closed to ALL GATHERINGS until March 31 to allow time for deep cleaning and sanitizing.
COVID 19 - Riverside County Health Department orders closure of any gathering of 10 or more individuals. PLEASE READ
___________________________________________________________
Prayer Call
Conference Call on Tuesdays at 12:25 pm
Call 1-(425) 436-6341 and enter access code 415454# when prompted.
Please join us and share your prayer requests or just listen and pray with us.
If you prefer to email your prayer requests in, please send to pastor@svlcmoval.net or call the office by 11 am on Tuesdays.
Click here to listen to the last prayer call
___________________________________________________________
Midweek Bible Study
Conference Call on Thursdays at 1:20 pm
Call 1-(425) 436-6341 and enter access code 415454# when prompted.
This is a study from current events with Big Questions and relevent scripture. Click the date below for the Bible Study worksheet. Print or view on the screen and have your Bible handy and be ready for great conversation about today's happenings in our world.
April 9th / Being the Church During the Pandemic
April 16th / During Anxious Times, People Crave Good News
April 23rd /
42nd Oberammergau Passion Play on Hold, But Christ's Invitation to Participate in His Life Still Holds
Recording of April 23 Bible Study
April 30 / Pastoral Care Providers Struggle to Shepherd Hurting People From a Distance
Recording of April 30 Bible Study
May 7 / Physically Distant Astronauts Return from Space to New Reality of Social Distancing
May 14 / Italy Celebrates Near Completion of New Genoa Bridge
May 21 / Father and Son Arrested for Death of Jogge
r
Recording of May 21 Bible Study
May 28 / Klapper Senator's Chief of Staff by day, EMT by Night
Recording of May 28 Bible Study
June 4 /
The Irish 'Pay It Forward' to the Navajo and Hopi
Recording of June 4 Bible Study
June 18 / Defender of the Faith Ravi Zacharias Remembered as One Who Practiced the 'Apologetic of Love'
Recording of June 18 Bible Study
June 25 / Art Dealer Who Hid a Treasure in the Rockies in 2010 Announces a Searcher Has Claimed It
___________________________________________________________
SUNDAY SCHOOL
Sunday School lessons are available for Early Childhood, Elementary and Adult. We will post them here each week.
Below, click on the lesson and age group that applies to you.
Early Childhood lessons have stickers, you will probably need to print them and glue or print them on label paper.

Lesson 11: "A Weather Wonder"
Early Childhood
Elementary
Adult
Lesson 12: "A Life Restored"
Early Childhood
Elementary
Adult
Lesson 13: "The Fish-and-Bread Sign"
Early Childhood
Elementary
Adult
Lesson 14: "A Hearing Aide"
Early Childhood
Elementary
Adult
___________________________________________________________
SHEPHERD SING ALONG
We're sorry to say that we are cancelling this in preparation for church reopening on June 6th.
Sorry!
___________________________________________________________
Seniors 60+ and disabled persons can register at movalmeals.org
or call (951) 413-3749 for help with groceries. Pick up and delivery is available.
___________________________________________________________
DIRECTORY CHALLENGE
We'd like to ask everyone to call the 2 names before your name in the directory and the 2 names after your name
during this time to stay connected with eachother.

Let us know if you'd like us to email you a
CURRENT CHURCH DIRECTORY
___________________________________________________________
Sign up for email notifications
Email us at office@svlcmoval.net
to receive our regular emails.
___________________________________________________________
CHURCH OFFERINGS
If you are able to continue your weekly offerings to the church, we will be checking the mail regularly.
Give Plus is also an option. At the top of the home page, click on the Online Giving box.
Or download the Give Plus app and follow the insructions. If you have any problems, we are happy to help you set it up.
___________________________________________________________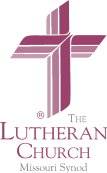 Welcome to the Shepherd of the Valley
Lutheran Church and School website.

We are a loving and caring family of worshipers
in Moreno Valley who strive to reach out to our community and each other.