Shepherd of the Valley Church of Moreno Valley
Welcome to the Shepherd of the Valley Lutheran Church and School website.

We are a loving and caring family of worshipers in Moreno Valley who strive to reach out to our community and each other.

Please look around the website and contact us with any questions or any way we can help you.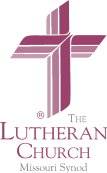 Worship Services
Traditional Service 8:00 AM
Praise Service 10:45 AM
E-News is Back
To Subscribe,
click here
~~~~~~~~~~~~~~~~~~~~~~~~~~
Sign up for Text Message Alerts from SVLC
Click here
for instructions on how to sign up
~~~~~~~~~~~~~~~~~~~~~~~~~~
"Latest Trends in Cons, Scams & Fraud" Workshop,
Presented by Riverside County District Attorney,
Mike Hestrin and Scott Michaels,
Head of the Fraud Department
To listen to this presentation
click here
.
~~~~~~~~~~~~~~~~~~~~~~~~~~
EVENTS:
~~~~~~~~~~~~~~~~~~~~~
Soup Supper
April 10th
5:00 pm

Midweek Lent Service
April 10th
The trial of
The People vs Jesus of Nazareth
6:00 pm
~~~~~~~~~~~~~~~~~~~~~
Palm Sunday
April 14th
8:00 am & 10:45 am
~~~~~~~~~~~~~~~~~~~~~
Maundy Thursday
April 18th
The trial of
The People vs Jesus of Nazareth
6:00 pm
~~~~~~~~~~~~~~~~~~~~~
Good Friday
April 19th
The trial of
The People vs Jesus of Nazareth
6:00 pm
~~~~~~~~~~~~~~~~~~~~~
Easter Services
April 21st
6:00, 8:00 & 10:45 am