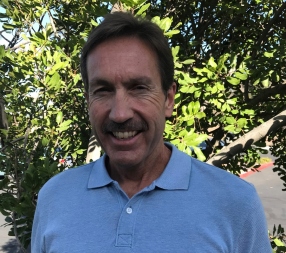 Daniel Butterfield
Daniel – the fourth of five children was born in Eugene, Oregon and raised in Grand Terrace, California. He graduated from West Albany High School and Phoenix Institute of Technology. He has been married to his wife Lisa and a member at Shepherd of the Valley since 1987. Daniel and Lisa have raised two children Phillip and Aimee.

Daniel resides in Moreno Valley and works as a manager for Fleetwood Homes in Riverside, California. He also enjoys mountain biking and long distance running.

Daniel is the Chairman of the Board of Elders here at Shepherd of the Valley. He also serves as usher, lector, coffee server, and friendly visitor.

Daniel can be reached at (951) 233-3063 or e-mail: dlbfield@yahoo.com.